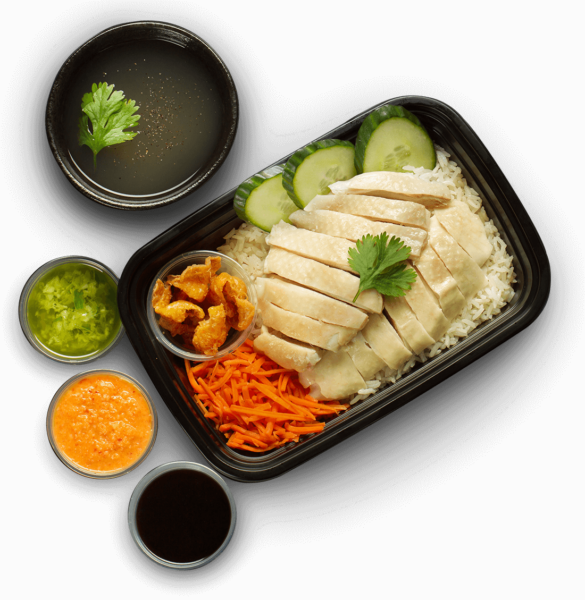 Shone and Jon met at their first tech jobs in Silicon Valley and have been great friends for over a decade. They have been on many trips together, but as big foodies, one of their favorites was a "food tour" in New York. One night, they stumbled upon a hole-in-the-wall Malaysian spot in Brooklyn that served some unforgettable Hainanese Chicken Rice. They loved it so much that they ordered seconds and lamented about how there was not a good one back home in the Bay Area.
Years later, Shone bought some chicken rice to try from a new spot in the Bay Area. They were at Jon's house and their wives were snapping pics of their newborn babies doing silly baby stuff. After the first couple of bites, they looked at each other wide-eyed and said, "We need to create our own chicken rice joint!"
They had always dreamed about building a business together, but that fateful night, the combination of good beer, chicken rice, and the bliss of being new fathers made the time feel right. The rest was history.
Chicken Meets Rice is a fresh spin on our favorite dish and we wanted to share with you all of the regional variations that we grew up eating in our cultures.